Pivot Arts presents What Next? An Interactive Game Show Extravaganza!!
Saturday, March 20th at 7pm CST
This event has passed.
Join us live for the digital, interactive game show "What Next?" that you can play OR sit on the digital sidelines and watch! Led by entertaining hosts, the performers, Cheryl Graeff and K.F. Jacques, the evening promises to be a ridiculous and wild game show ride where players can determine What Next? In addition to the game, DJ Oliver Fade will be spinning tunes and there will be special guest appearances with your favorite artists.
What Next? Creatives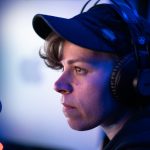 Melissa '13andit' Schlesinger (Creative Director) is a multi-disciplinary creative mercenary specializing in MacGyvering and magic. With the power of storytelling as fuel, Melissa seeks out artistic endeavors that inspire audiences to improve their reality. She thrives in the development of imaginative new worlds for the stage, galleries, events, haunts, room escape games, and on screen. Melissa is the Lead Designer and a founding member of Escape Artistry, home to a showcase of her sonic, scenic, and puzzling interactive environments. @banditmakesart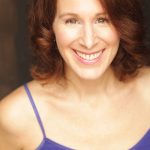 Cheryl Graeff (Co-Host) has been part of the Chicago acting community for over two decades where she has appeared on stage at Steppenwolf, The Goodman, Court Theatre, Victory Gardens, Teatro Vista, American Theater Company, American Blues Theater Company, Chicago Dramatists, Strawdog, Famous Door, Public Trust, & Trap Door. In 2009 she was written up in Chicago Sun Times as "One of 3 Can't Miss Stars of Chicago Stage." She has also worked around the country at Milwaukee Repertory, Nebraska Repertory, Oregon Stage Company, Kansas City Repertory, New American Theatre Company, Madison Repertory, The Kennedy Center and a touring company throughout the UK. Her recent on-camera credits include recurring roles on Chicago Fire, Chicago PD & Chicago Code. She shared a scene with Will Farrell and Tony Hale in Stranger Than Fiction as well as Anne Archer in Family Practice the tv pilot. She can be seen in Surprise Me! on Amazon Prime, Bobby & Iza on NBC.com, won best actress at the Central State Fan Fair Film Festival for The Scary Ham. Her producing work includes productions with The Public Trust Theater Company, It's You a web series she wrote and stars in which can viewed on Twisted Mirror TV, as well as the international award winning tv pilot The Resentful Angel.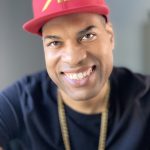 Khary "K. F. Jacques" Laurent (Co-Host) is a classical singer and hip hop producer. He has been featured on the Rosie Show (Oprah Winfrey Network), various Polish Television and radio networks, and has toured the US, Poland, and several other countries! Currently K. F. Jacques is head composer and playing the role of FIGARO in The Rosina Project which is the "hip hopera version of The Barber of Seville" with a cast of talented rappers, dancers, a beatboxer, dj, and singers. The Rosina Project was included in The Pivot Arts Festival two years in a row, featured on ABC 7 News, Chicago SunTimes, and The Chicago Tribune, and also received a grant for a citywide summer tour of Chicago Park District's Night Out in the Parks. It's most recent theater performance sold out at The Newport Theater in Lakeview, and will return to the stage in the Summer of 2021. K. F. Jacques was born and raised in Chicago Illinois. He holds a Master of Music degree in Voice Performance from the Chicago College of the Performing Arts at Roosevelt University. His latest composition, "Corsair", was a hip hop opera film commissioned by Chicago Fringe Opera for The Decameron Opera Coalition's "Tales From A Safe Distance". It debuted to rave reviews in October 2020 and was nominated in the Chicago Reader for Best New Local Opera Production of 2021.
Plus D.J. Oliver Fade!!