Pivot Arts and About Face Theatre present
Discussion with Artists: Intersectionality and Representation on Stage
June 8 at 4:30pm immediately following Gilgamesh and Enkidu
Edge Theater Off Broadway, 1133 W. Catalpa
FREE EVENT!
Artistic Director of About Face Theatre, Megan Carney, moderates a discussion with AFT Artistic Associate Sheldon Brown and Gilgamesh artists Ahmed Moneka, Jesse LaVercombe, and director Seth Bockley on identity and representation in the performing arts.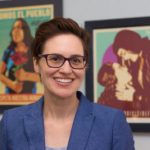 Megan Carney is the Artistic Director of About Face Theatre. She is also a founder of About Face Youth Theatre and a member of Rivendell Theatre Ensemble. As a director, playwright, and educator, much of her work has involved directing world premieres and creating original work based on interviews and research. During her nearly seven years as the Director of the Gender and Sexuality Center at the University of Illinois at Chicago, Megan developed arts-based public programs, curated exhibits, advised on policy, and led interactive workshops exploring personal identity and bias, systemic oppression, and strategies for creating inclusive spaces. Photo: Nicci Briann [AFT, Retrieved from aboutfacetheatre.com/team-members]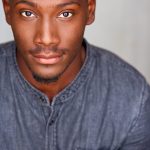 Sheldon Brown is an Artistic Associate of About Face Theatre and a Chicago-based actor. He recently received acclaim for his portrayal of Jesse in the Chicago premiere of "This Bitter Earth" with AFT. He is a graduate of Acting at Emerson College.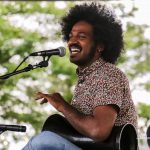 Ahmed Moneka is an Iraqi theatre artist who fled his home in Baghdad and sought political asylum in Canada after receiving threats from militias because of his performance in the 2015 film The Society (the first film in Iraq to address LBGTQ hardships). He graduated from the Academy of Fine Arts at the University of Baghdad, where he began his focus on theatre that explored human rights and freedom. He continues his artistic pursuit to "help build a society where there is love." Moneka is making his U.S. debut at the 2019 Pivot Arts Festival in Gilgamesh and Enkidu.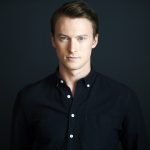 Jesse LaVercombe is a Toronto-based actor and writer originally from Minneapolis, Minnesota. His writing has received support from the Toronto Arts Council, Ontario Arts Council, and the Canada Council for the Arts. Some of his award-winning writing projects include: Preacher Man (United Solo Festival, NYC – **Best Short Solo Award**); Love Me Forever Billy H. Tender (Videofag, NYC Fringe – critically acclaimed by The New York Times, Broadway World, NY Theatre Guide); and The Things You Think I'm Thinking short film (twelve festival awards, officially selected at over forty-five festivals internationally). LaVercombe studied at the National Theatre School and Canadian Film Centre.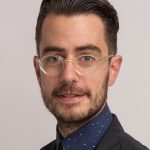 Seth Bockley is an award-winning playwright and theater director specializing in literary adaptation, design-driven production, and new play development. He recently adapted and directed 2666 at the Goodman Theatre with Robert Falls. Bockley has acquired a reputation for visually compelling and imaginative interpretations of contemporary plays and is hailed for creating world premiere productions with rigor and care. He is on faculty at the University of Chicago.

For tickets to Gilgamesh and Enkidu CLICK HERE