WHO WE ARE
Pivot Arts creates and presents adventurous performances often in unusual spaces.
We are a forward-thinking, multidisciplinary arts organization that develops, creates and presents unique performance events.
We are a "pivot point" and/or hub for bold and exciting arts activity.
We are a virtual art center.
We are a diverse group of producers, curators and artists committed to equity and inclusion.
WHAT WE DO
We develop innovative and multidisciplinary performances through residency programs and an arts incubator program at Loyola University.
We create imaginative, high quality and engaging performance events.
We bring diverse people together through unique performances that often break down the fourth wall and create community.
We give opportunities to artists and performing arts organizations who are creating bold and original works.
OUR PROGRAMMING INCLUDES
An Original Podcast
Site-Specific Performances, Multimedia and Multidisciplinary performances
Performing Arts Residencies
Private Events
An annual celebration of adventurous works, The Pivot Arts Festival
Annual fundraiser event
Other questions about Pivot? Send an email to info@pivotarts.org. And be sure to sign our mailing list, we won't spam you and it's the best way to keep informed about upcoming events.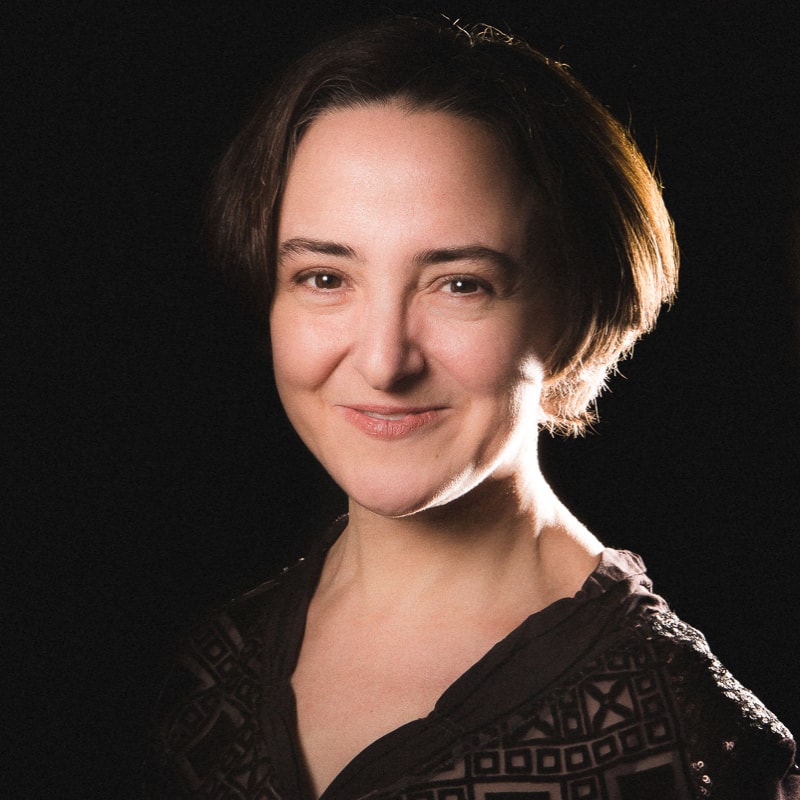 Julieanne Ehre
Director
Julieanne Ehre is the founder and the director of Pivot Arts. She both leads the organization and curates and produces the Pivot Arts Festival, Pivot Arts Podcast, and site-specific works. Julieanne directs Pivot Arts' incubator program in partnership with faculty and staff at Loyola University Chicago where the incubator is housed. As part of the program, she has developed multidisciplinary works by over 25 artistic groups including Issac Gomez's La Ruta which premiered at Steppenwolf Theater as well as the hip h'opera, The Rosina Project, and the nationally acclaimed theater company, Rude Mechs' Not Every Mountain both of which premiered as part of the Pivot Arts Festival. She has produced discussion events with artistic and civic leaders including Senator Richard J. Durbin. Ehre was listed as one of "50 People Who Perform for Chicago" by New City Stage in 2019 and 2022. Ehre served as the NEA/TCG New Generations "Future Leaders" Fellow at the Goodman Theatre where she served as Producer on Latino Festival, New Stages Series and conceived of and produced the Goodman's Artists Talk series — producing discussions with artists such as Philip Seymour Hoffman. At the Goodman, she focused on International Initiatives including the Global Exploration of Eugene O'Neill with the Wooster Group, Ivo van Hove and other world-class artists. Julieanne recently traveled to Poland on an exchange between theater professionals with the Center for International Theatre Development based in Baltimore. She served as a delegate to the Santiago a Mil Festival in Chile and the ITI World Theater Congress in Xiamen, China through Theater Communications Group and was the Co-Chair of the Arts and Culture Committee for Chicago's 48th Ward. As the Artistic Director of Greasy Joan & Co. for five years, she won an "Abbey Award" from the Arts and Business Council for the organization's strategic planning. At Greasy Joan, she directed and produced critically acclaimed and premiere adaptations of classic plays and worked as a freelance theater director. Ehre holds an MFA in Directing from Northwestern University and a BA in Anthropology from Grinnell College.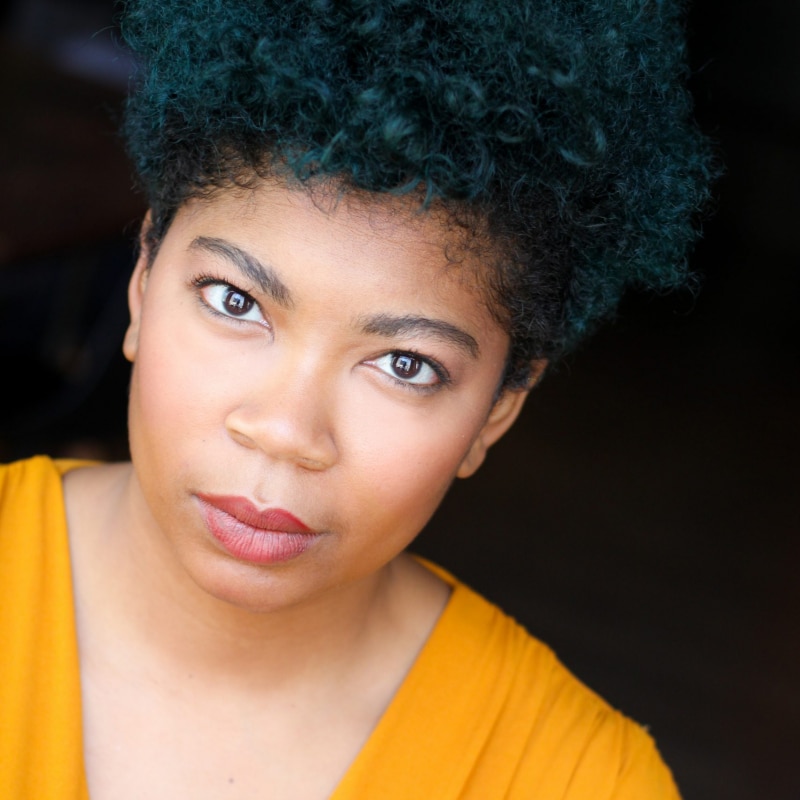 Quenna Lené Barrett
Artistic Associate
Quenna Lené Barrett is a theater artist and practitioner, who founded two Theatre of the Oppressed-based programs to amplify teens' voice and hold space to rehearse, tell, and change the stories of their lives. She is an actress, director, teaching artist, cultural fieldworker, TO practitioner, and organizer. Recent Chicago performance and directorial credits include: Eclipsed at Pegasus (AD), Radio Golf at Court Theatre (u/s), This Boat Called My Body and First with FYI (Director), Theatre Unspeakable's Moon Shot and American Revolution. Quenna is a two-time DCASE Individual Artist Program grant awardee, was a recent Santa Fe Art Institute Equal Justice resident, and is a current artist-in-residence with Free Street Theatre. Quenna received her BFA from NYU Tisch in Drama, her MA in Applied Theatre from the University of Southern California, and is currently pursuing a doctorate of education in Educational Theatre for Colleges and Communities at NYU Steinhardt. She is Goodman Theatre's new Associate Director of Education, and co-curator for Theatre on the Lake.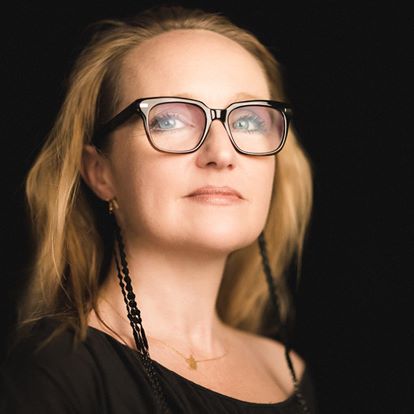 Jo Cattell
Artistic Associate
Jo Cattell is a leading voice in the convergence of live theatre and immersive technologies. Her work has appeared at Sundance Film Festival, the BBC, Sky Television, Cirque du Soleil, and multiple US and London theatres. Cattell is a member of the LightPoets digital and immersive theatre collective, whose immersive graphic novel, PARTICLE, will open in a 5-story building in New York City in 2020 (currently postponed due to Corona). She is a 3Arts awardee, a Joan Mitchell Center Fellow, and a Perkins Coie awardee. Cattell was the Maggio Directing Fellow at Chicago's Goodman Theatre, with whom she is currently collaborating with the world-renowned Electronic Visualization Lab at the University of Illinois to create HUMMINGBIRD, an immersive VR theatrical experience. In addition, she has recently been commissioned by San Francisco State University to adapt KING LEAR into a remote experience using augmented reality technology.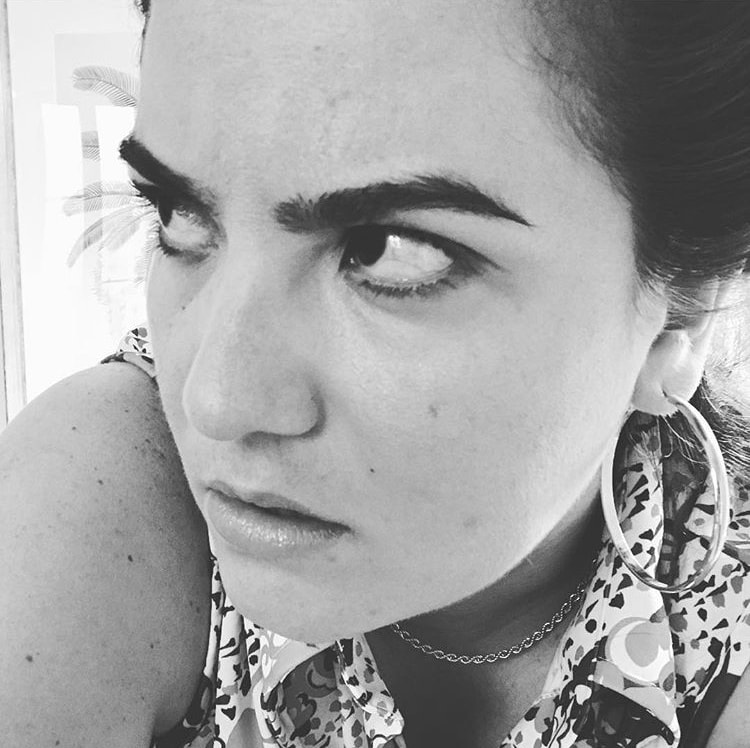 Nancy García Loza
Artistic Associate
Nancy García Loza is a "self-taught pocha playwright" rooted in Chicago, Illinois and Jalisco, México. Her audio drama BRAVA: a folktale con música launched Make-Believe Association's inaugural season this year (with mention from the The New York Times). She is currently under commission from: Goodman Theatre, Make-Believe Association, Chicago Dramatists, and Teatro Leyden. She is a writer with the Goodman Playwrights Unit and Make-Believe Association. Her play WAVE: las olas van y vienen, now a full-length commission, will receive a world premiere with Teatro Leyden in 2020. Her select plays include: Brava: a folktale con música (Make-Believe Association, 2019); Macha: a pocha sister story (recognized in Steppenwolf's The Mix list); Tocaya (developed at Oregon Shakespeare Festival's Black Swan Lab, 2018). Her work has been supported by: UIUC's Krannert Center for the Performing Arts, Theater on the Lake, Something Marvelous, Broken Nose Theatre, Breath of Fire Latina Theater Ensemble, Collaboraction, Teatro Vista, and more. She is the daughter of Mexican immigrants and a first-generation alum of DePaul University. Her song "Corrido de la Brava" was recently awarded at the 2019 ALTA Awards for Outstanding Original Music in a Play. She writes from instinct, whether writing a play, a story, or a corrido, because Mexicanas deserve a better song: queremos vivir.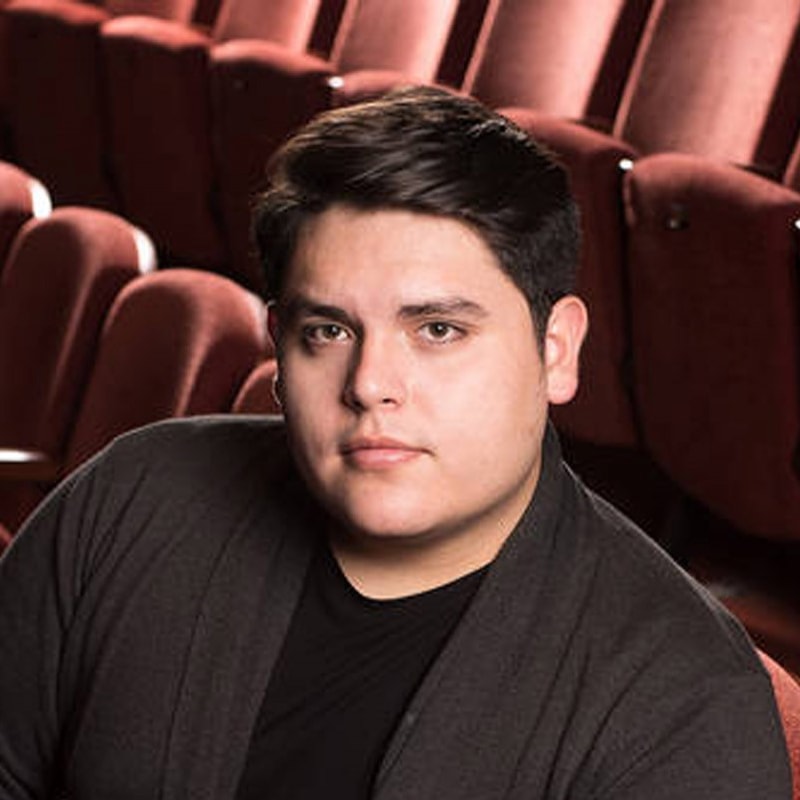 Isaac Gomez
Artistic Associate
Isaac Gomez is a playwright, dramaturg, and served as director of new play development at the award-winning Victory Gardens Theater in Chicago. His play LA RUTA was developed as part of the Pivot Arts incubator program and premieres at Steppenwolf Theater in 2018/19. Isaac is a Resident Playwright at Chicago Dramatists, Co-Creative Director at the Alliance of Latinx Theatre Artists in Chicago (ALTA) where he runs and is a participant of El Semillero: ALTA Chicago's Latino Playwrights Circle, an Artistic Associate of Teatro Vista, an Artistic Associate of Pivot Arts, a steering committee member of the Latinx Theatre Commons (LTC) and an artistic community member at The Hypocrites in Chicago.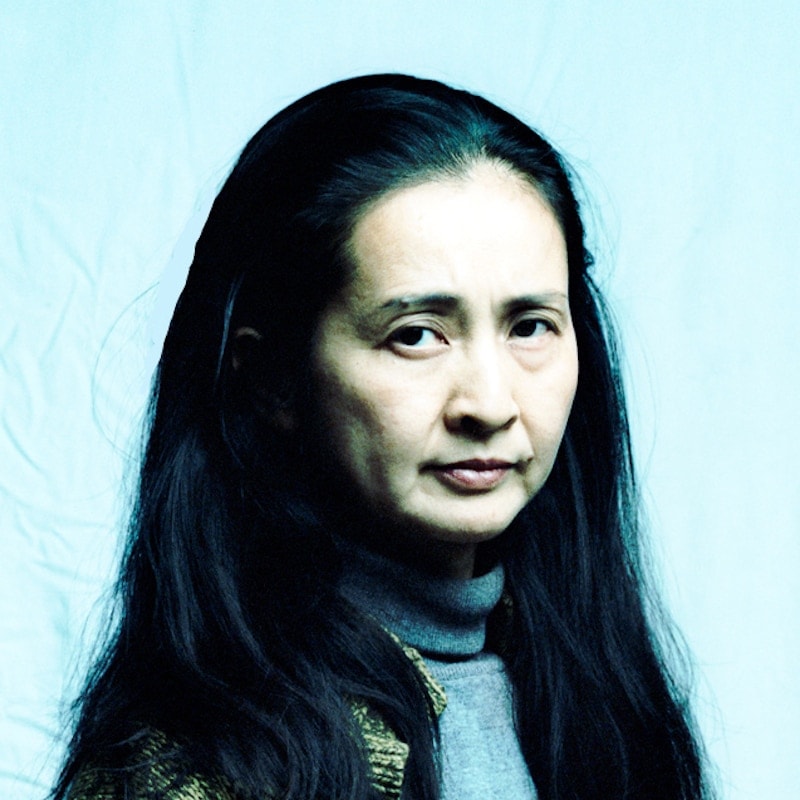 Ayako Kato
Artistic Associate
Ayako Kato is an award-winning, Japanese-native, and Chicago-based contemporary choreographer and dancer who has twice premiered work as part of the Pivot Arts Festival. Since 1998, she has been the artistic director of Ayako Kato/Art Union Humanscape, presenting and performing her work through interdisciplinary collaboration with over sixty musicians/composers in the US, Japan, and Europe. Ayako was selected as one of the Players 2018 & 2020: The Fifty People Who Really Perform For Chicago by Newcity. She has received the Links Hall Co-MISSION Fellowship, 3Arts Residency Fellowship (Camargo Foundation in 2017 & Montalvo Arts Center in 2020), 3Arts Award in Dance, and a Meier Achievement Award. Since 2010, Ayako has been an artist-in-residence at the Hamlin Park Fieldhouse Theater under Chicago Moving Company's Dance Shelter Program. She holds an MFA in Dance from the University of Michigan and a certificate from the Institute for Curatorial Practice in Performance at Wesleyan University.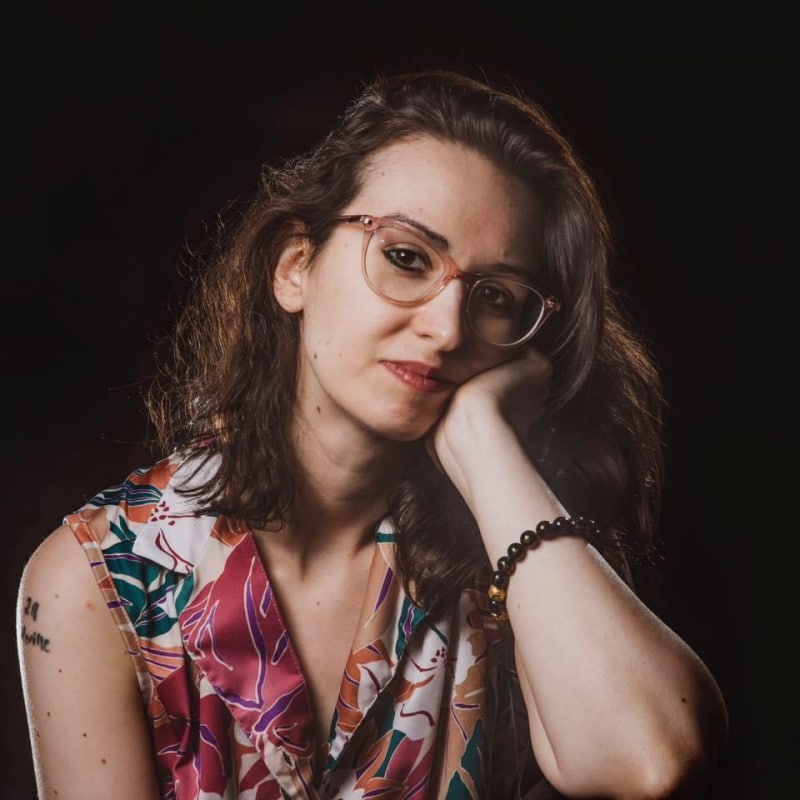 Olivia Lilley
Artistic Associate
Olivia Lilley is a playwright, director, deviser, and producer who came up in Chicago's DIY scene. She uses a devised process to create and develop her plays that she's been honing since 2013. Olivia's work often ransacks classics (films, plays, novels) or non-fiction with a collective and builds a new story for the current moment. Olivia fights American perfectionism by telling stories about complex and messy characters, subverting tropes, and giving alternate endings to women who are traditionally tragic. She often collaborates with choreographer Kelly Anderson. Olivia is Artistic Director of Prop Thtr. She was the founding Artistic Director of The Runaways Lab Theatre (Voted Best New Theatre Company in the Chicago Reader's Best of 2014) and currently sits on their advisory board. She's an Artistic Associate at Pivot Arts, and she's curated at The Museum of Contemporary Art. She's the Creative Director of Pop Magic Productions. Olivia's feature screenplay "The Snowpeople" was selected for Full Spectrum Features Producers' Lab 2020. Her short "Amanda" was a Semifinalist for Camera Ambassador's Community Builders Grant. Olivia attended Carnegie Mellon School of Drama for Directing, and Interlochen Arts Academy for Music Composition.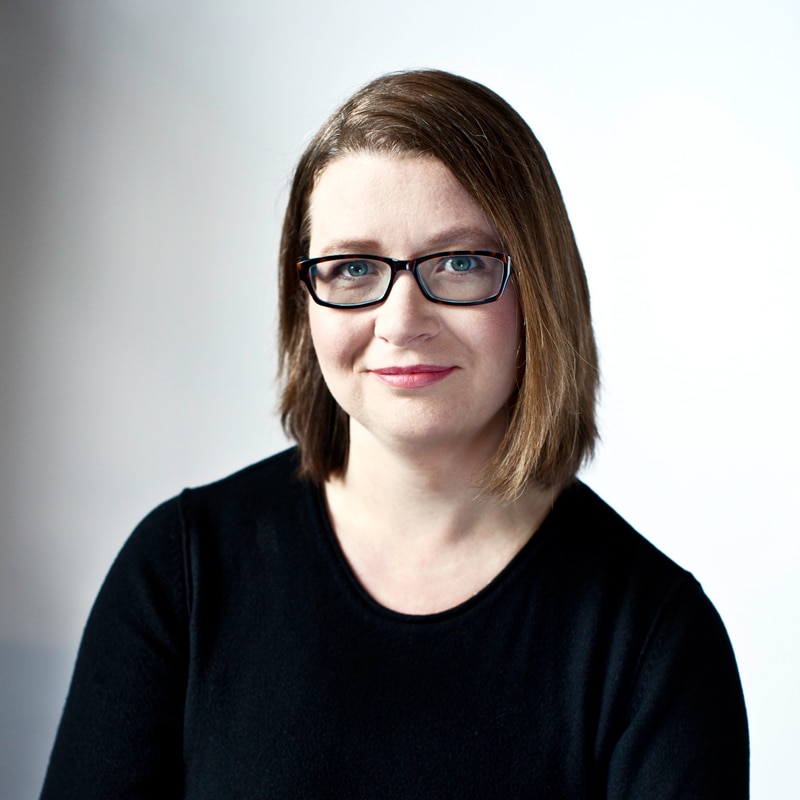 Tanya Palmer
Artistic Associate
Tanya Palmer is an Associate Professor in the Department of Theatre, Drama and Contemporary Dance at Indiana University and head of the M.F.A. in Dramaturgy program. Prior to joining the faculty at IU, she was the Director of New Play Development at the Goodman Theatre where she curated and produced New Stages, the theatre's annual new play festival, and served as the production dramaturg on a number of world premieres including Dana H. by Lucas Hnath; an original adaptation of Roberto Bolaño's 2666 written and directed by Seth Bockley and Robert Falls;  and the Pulitzer Prize-winning Ruined by Lynn Nottage. Originally from Calgary, Alberta, Canada, she holds an MFA in Playwriting from York University in Toronto. Tanya has created and collaborated on multiple Pivot Arts projects including The Sadness Show, The Memory Tour and Don't Look Back/Must Look Back. She served as the Director of New Play Development at Actors Theatre of Louisville, where she led the reading and selection process for the Humana Festival of New American Plays. She is the co-editor, with Amy Wegener and Adrien-Alice Hansel, of four collections of Humana Festival plays, published by Smith & Kraus, as well as two collections of 10-minute plays published by Samuel French.
Artistic Associates of Pivot Arts curate performances and work with the organization as lead artists on a project. Producing Associates serve as associate producers and production managers. Associates advise on the direction of the organization and participate in planning meetings.
Board
Julieanne Ehre
Director
Pivot Arts
Heather Fritz
Creative and Marketing Director
Cedar Street Companies
Dr. Mark E. Lococo
Chair of Fine and Performing Arts
Loyola University Chicago
Tanya Palmer
Assistant Dean and Executive Artistic Director
Northwestern University Wirtz Performance Center
Advisory Board
April Browning
Loyola University Chicago
Peter Kuntz
Arts Consultant

Kristin Larsen
Arts and Business Council

Alderman Harry Osterman
48th Ward
Summur Roberts
Loyola University Chicago
Michael Rohd
Sojourn  Theatre
Steve Scott
Goodman Theatre
Amy Wilkinson
Loyola University Chicago
We are currently building our board of directors. Serving on the board of Pivot Arts is great way for you to contribute to your community and to the arts, email julieanne@pivotarts.org to learn more!
Pivot Arts was formed in September 2012 as a pivot point, or central hub, that could connect innovative arts partners, programming and audiences hungry for adventurous performance experiences. Our first programming began in 2013 with the start of our arts incubator housed at Loyola University and designed to develop contemporary, multidisciplinary works. The Pivot Arts Festival kicked off in May 2013 as a celebration of adventurous Chicago artists including premiere groups such as Manual Cinema, Mucca Pazza, Theatre Oobleck and more. In addition to the Pivot Arts Festival, we host a Live Talk series of performances and discussions that in 2021 is transforming into a podcast. We also create site-specific works, digital programming, and interactive "performance tours."